Business travel event planners organize their conferences, meetings, incentives, exhibitions and other special events at hotels, restaurants and other event venues. But the challenge is, what should be included in standard request for proposals (RFPs) and hotels bids for these venues? Keep in mind, the goal is to approach the RFP for hotels and other venues in a way that maximizes your time and streamlines the selection process.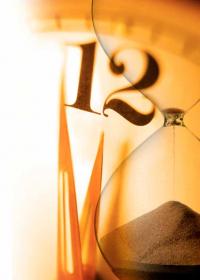 For those wanting to obtain hotel bids for meetings and function space or the use of private event space at restaurants and other venues, a targeted initial inquiry may help achieve this.
The Convention Industry Council has developed a series of RFP templates for audio/visual, destination management, services contractors, facilities, transportation, function schedule and function setup to help streamline the planning process. And this was streamlined in August 2011. However, an initial inquiry doesn't require that much detail.
Basic elements for a hotel RFP should include the following:
Requestor's basic contact information (name, title, organization, address, phone, email, etc.)
Event dates (provide at least two different options)
Room blocks needed (dates and numbers of guest rooms)
Meeting room requests (dates, room sizes, quantities)
Food and beverage requirements
Accessibility requirements
Shipping and receiving requirements
Other relevant information
The good news about working with hotels and event venues is that most are highly experienced at putting similar events together, and to say that a sales or catering manager will be helpful is an understatement when it comes to the value of their roles.
So after the initial inquiry, it will be important for those planning business events to consider the following items, which are recommended by the National Business Travel Association (NBTA) hotel RFP tool:
Hotel facility overview information
RFP requester overview information
Guest room contract details
Size of hotel's total meeting space
Total number of meeting rooms
Size of hotel's largest ballroom or meeting room
Ceiling height for largest ballroom or meeting meeting
Does hotel have a permanent boardroom set up?
How many people does the boardroom accommodate?
Does the hotel have dedicated exhibit space?
What is the size of the exhibit space?
Distance to the area convention center?
What is the convention center name?
What is the tax percentage on food and beverage?
What is the banquet service charge percent?
Are the banquet service charges taxed?
Does hotel offer in-house audio visual (A/V) services?
Will hotel offer discount on in-house A/V services?
Will hotel allow client to bring in outside A/V vendors?
How many meeting rooms contain high speed Internet?
How many meeting rooms contain wireless high speed Internet?
How may meeting rooms contain video conferencing?
Is there a fee for using own A/V vendors?
Does the hotel accept corporate "meeting card" for payment?
Does the hotel offer day meeting package rates?
Hotel will offer 1 complimentary room for every ___ rooms?
Either upon the initial inquiry or during your early conversations, it's important to share information about your organization (e.g., are you a corporate, association, nonprofit or government), why you need to meeting or function space (e.g., are you hosting an expo, seminar, conference, gala, employee event, etc.), and what do you hope to achieve (product launch, board meeting, training meeting, etc.).
Although a hotel or venue's event manager will be able to provide you with best options available for their space, you should also have a good sense of your own room setup needs so that you may rely on your own instincts and determine whether the available space achieves those goals.
For many event planners and business travelers, the most effective way to plan for meetings and events is to submit a private RFP to those hotels and venues that most interest them.