Business travel budgets were slashed by as much as 20% – 40% in most organizations during 2009, so how should corporate travel, sales, operations, education and meeting professionals approach their 2010 business travel budget planning?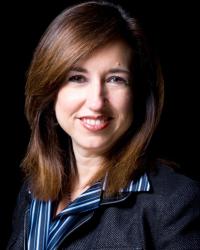 When it comes to projecting 2010 business travel budgets, experts say that some of the challenges experienced in 2009 will continue – especially as it relates to travel and entertainment budgets for corporate transient travel. However, there may be good news ahead for business travel budgets used for corporate and association meetings and events.
"We are cautiously optimistic that travel for meetings will come back in 2010 because many people cancelled their meetings in 2009, and we are seeing that corporations believe that they need to get back in front of their salespeople and their customers," explains Christine Duffy, president and chief executive officer for Maritz Travel, St. Louis, MO.
Corporate travel departments, on the other hand, implemented rigorous guidelines in an effort to control business travel costs in 2009. This has resulted in a dramatic reduction in the number of business travelers who sit in the front of the plane or who book travel on short notice and pay higher prices for seats further back on the plane. And this may not change anytime soon.
Business Travel Budgets Should Be Tied to Revenue Growth
Business travel professionals know that some of the decisions made in 2009 were counterintuitive to helping their organizations achieve financial goals.
But organizations faced many challenges which influenced business decisions to reduce and eliminate business travel initiatives – some for economic reasons while others were in response to misinformed political and public relations perceptions.
Part of the problem has been that industry-wide studies haven't documented the value of business travel – until now. Two industry reports were released in September 2009 and both reinforced that business travel offers the potential of a significant return on investment (ROI) – correlating that the investment in business travel is vital to the financial health of organizations.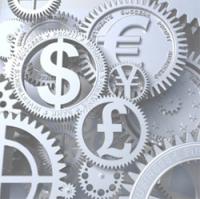 A 13 year study of American businesses by Oxford Economics (September 2009) revealed that for every dollar spent on business travel, businesses experience an average $12.50 in increased revenue and $3.80 in new profits.
The second study by IHS Global Insight found that "an incremental one percent increase or decrease in travel spend yielded in aggregate a corresponding 1.7 percent increase or decrease in sales," says Christopher Pike, principal for travel and tourism at IHS Global Insight, Philadelphia.
The bottom line is that organizations that do not invest in business travel will ultimately suffer profitability.
 2010 Business Travel Budgets Influenced by 2009 Travel Conditions
So after a turbulent year of managing in a restricted environment, what should those who build business travel budgets keep in mind as they plan for 2010? It's clear that the business travel industry is not expected to return to 2007 or 2008 levels anytime soon.
But as we approach the last quarter of 2009, it seems that airfares may be close to leveling off, and hotel rates globally are expected to continue to reduce (with Asia Pacific being an exception). This, according to the 2010 Global Business Travel Forecast from American Express Business Travel, New York City.
"The expectation is that business travelers are going to get a great deal," explains Pike. "Airline capacity cuts are finally able to keep up with the cut in demand, and airlines are able to react quicker."
Perhaps it was also wise that travel industry leaders gathered to defend and measure the value of meetings and business travel – a challenging task given the fragmentation of this industry with so many different types of employers … business travel spend is even fragmented and decentralized within most organizations.
The American Express Business Travel forecast seems encouraging, noting that sustained signs of a restarting economy will provide an opportunity for business travel to take advantage of depressed pricing across travel categories. This may serve as an important resource for forecasting 2010 business travel budgets.
Global Business Travel 2010 Forecast*
Region
Aifares
Domestic/
Short-Haul
(Economy Class)
Airfares
International/
Long-Haul
(Business Class)
Hotel Rates
Mid-Range
Hotel Rates
Upper-Range
North America
2% to 7%
1% to 6%
(-4%) to (-1%)
(-6%) to (3%)
Europe
0% to 2%
5% to 7%
(-2%) to 2.5%
(-2.5%) to 2%
Latin America
(-3%) to 2%
(-1%) to 2%
(-2%) to 2%
(-6%) to 0%
Asia-Pacific
3% to 8%
1% to 6%
1% to 6%
1% to 6%
Global
0% to 5%
1% to 6%
(-3%) to 2%
(-4%) to 1%
* American Express Business Travel, Septmber 2009
And the trend is that business travel will continue to grow by $39 billion through 2013, according to a study by the National Business Travel Association (July 2009). The report does show that India and China will receive the most growth, and that certain industries will invest in business travel more than others.
2010 Business Travel Budgets Focus on ROI
For those who approach their business travel budget decisions from a perspective that it is an investment in growing the bottom line – either as business development or educating key constituencies, it's important now more than ever that business travel is associated with a ROI.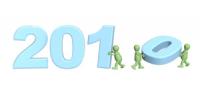 "If I were preparing a budget, I'd focus on how to measure the rationale. What is the outcome or business measure? I would prepare for more scrutiny and greater expectations for what we invest in," Duffy advises.
As part of that ROI measurement, it means that projecting 2010 business travel budgets will be different than in past years when business travel budgets were based on current year estimates.
Even though many organizations intuitively know that business travel decisions have always been tied to bottom line results, it is incumbent upon organization decision-makers and industry leaders to demonstrate that value. That's why the Oxford Economics and IHS Global Insights studies may be important.
And to resolve the negative publicity of business travel that began during the 2008 U.S. Presidential election cycle, companies need to make decisions that avoid public and government scrutiny. Companies shouldn't be treating their budgets so that they avoid becoming the next AIG. This shouldn't limit what they do, but they should be smart about not being ostentatious about their business travel spend, according to Pike.
"Make sure that the travel passes the sniff test. If it starts to stink in your mind as a travel manager, then it's certainly going to stink in the public perception's mind," Pike adds.
Originally Published October 16, 2009
Photo: Christine Duffy, President & CEO of Maritz Travel