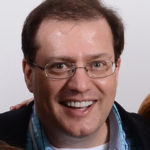 Rob is publisher and editor of BusinessTravelDestinations.com, exploring international destinations, hotels, venues and services for business travel, meetings and events. Rob previously shared his perspectives as event planning guide for About.com (owned by The New York Times Company), writing about corporate and social events throughout the U.S., Europe and elsewhere for more than four years. Topics focused on meetings, incentives, conferences and exhibitions.
Rob's background includes more than 15 years of corporate marketing, events and editorial experience. He previously taught managerial communications as a visiting lecturer at the University of Illinois at Chicago, and developmental English at the community college level. Rob began his career as a community newspaper news and features writer, and worked as a business editor for a national health care trade publication.
Rob has a passion for exploring the best cities, regions and resorts around the world — and highlighting the relevancy and benefits of corporate, association, nonprofit, government and socialevents in those destinations.
This serves as the basis for Rob's perspective that business travel is much more than the sum of a destination's material amenities; business travel creates an opportunity for businesses and organizations to inform, educate and persuade in a destination's unique atmosphere and with the hospitality of that destination or a particular venue. And while many people seek this type of travel experience, Rob understands that it's helpful to share insights about great hotels and venues.
"Everyone wants to find the right destination or venue that will support the objective of their particular program, but sometimes it's a challenge knowing where that may be," Rob explains.
"But investing some research time is justified because this is an important investment to achieve organization and operational goals. This is not a process that simply searches for the most lavish venue or creates purely indulgent experiences. It's about finding destinations and venues that will provide an environment that is conducive to achieving business goals."
Rob received a master's degree in Writing from DePaul University and a bachelor's degree from Western Illinois University. He was born and raised in Chicago, where he still resides today. Rob established RHCI in 2007 to specialize in marketing services as well as the meetings, incentives, conventions and special events industry.
He has been quoted and sourced as an industry expert for business travel, events and marketing topics.
BusinessTravelDestinations.com is produced by RH Communications, Inc. (RHCI), a boutique marketing and media services firm based in Chicago. RHCI specializes in topics and issues in business travel, tourism and other industries.