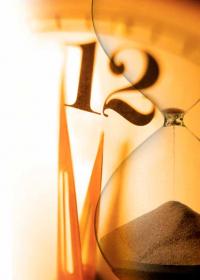 With the holidays behind us, January is the perfect time to focus on new priorities for the year ahead. There are also several important holidays and events happening in January 2012 to inspire that planning. If you haven't seen it, we recently released our 2012 calendar of holidays and international events. For those who are searching for important January 2012 calendar items, consider the following:
January 2012 Holidays and Events
January 1 (Sunday), New Year's Day
January 5 (Thursday), Walt Disney World Marathon (Orlando, FL, USA; through January 8th)
January 16 (Monday), Martin Luther King, Jr. Day
January 23 (Monday), Chinese New Year
January 26 (Thursday), Berlin Six Day Race (bicycle competitions, through January 31)
>> check out our profile, Traveling to Berlin, Germany
January 27 (Friday), Holocaust Memorial Day (UK)
Now is also a great time to begin brainstorming ideas your 2012 unique business events. This includes identifying theme ideas, choosing event venues, selecting the right menu, picking the right gifts and incorporating your themes into event communications. Learn more about each of these and how to brainstorm event themes and events.
If you know about other important January 2012 holidays and events, please post a comments about them here. We're interested in sharing more details about holidays around the world as well as major conferences, festivals and other events your your city! Thank you.