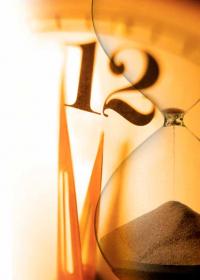 Keeping an events calendar for holidays and special events will help any event planner or business traveler avoid scheduling conflicts with other obligations.
We tend to get so busy that it happens at least once when an event or program may occur during important major holidays such as Easter in April, or potential conflicts in August that may arise during Ramadan.
This event calendar should also include a list of special events that are already scheduled because this may offer an opportunity to created related themed events and hospitality, such as the Final Four, the MLB All-Star Game, Wimbledon and other sporting events. The idea is to use the calendar of holidays and events to inspire other event planning ideas.
Keep the following event calendar for 2011 holidays and special events in mind when planning and scheduling events:
January 2011 Holidays and Events
February 2011 Holidays and Events
March 2011 Holidays and Events
April 2011 Holidays and Events
May 2011 Holidays and Events
June 2011 Holidays and Events
July 2011 Holidays and Events
August 2011 Holidays and Events
September 2011 Holidays and Events
October 2011 Holidays and Events
November 2011 Holidays and Events
December 2011 Holidays and Events
May Not Be Reproduced; Published on About.com