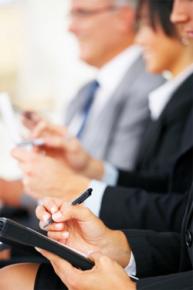 Deciding the best event space venue for your event is critical to your program's overall success. It takes time, but it doesn't have to feel overwhelming. It's actually a fun challenge to find a venue for a meeting, conference or event.
Assuming you have already identified the type of event space you are planning and its purpose, many other factors must now be considered as you select the venue itself. And unless logistics and time absolutely prevent it, every event planner should conduct a site inspection before contracting any venue.
The following roadmap will help guide you through steps in choosing event space.
Identify dates. The first step is to check the calendar because timing will influence many decisions. Questions to consider:
When are your guests most likely available to attend based on their schedules?
What venues have appropriate and available space for those times?
When is the best time for your management team to hold the event?
Scope out different locations. Once the date(s) is narrowed, it's important to identify the locations where to hold the event. A hotel is usually the most popular event space where organization's hold meetings and events, it's not the only option. This is a time to be creative in your thinking. Consider the following:
Based on the theme of your meeting, what 3 best locations come to mind?
Where would your guests prefer to attend this meeting?
Other than a hotel, what unexpected locations could increase the RSVP rate?
Find the right event space. The venue must have an appropriate space for the type of event an organization plans to hold.
Does the event venue meet the spacial criteria of your program?
Can the venue accommodate your production, entertainment, A/V, sound, and other technical needs?
Does the condition of the facility reflect the high standards of your organization?
Build a menu. Food & beverage are probably just as important as the business meeting topic itself. Although people don't attend events for the sole purpose of getting a free meal, they do want to leave an event satisfied with a sufficient menu. If this doesn't happen, it's a reputation that will follow the event planner…
Buffet or sit down menu (how much time for the meal on your agenda?)?
Do any of the attendees have dietary restrictions?
Will the attendees be pleased with what is being offered?
Consider service and image. A venue's reputation for service is critical. This is often the difference between holding a good event and producing a great event. The way a venue manages its facilities, staff, and clients will always be remembered.
What is the tenure of the conference manager, catering manager and executive chef?
Will the management treat you like a VIP client or one of multiple programs?
How much flexibility is the venue willing to extend to you?
Calculate your budget. With an open-ended budget, anyone can plan a great event. But your financial resources are limited. An event planner can always plan a great event with any reasonable budget.
Do the venues fall within your budget parameters for space, technical and catering expenses?
Have you negotiated a favorable rate for services and demonstrated the value your role?
Have you allowed flexibility in your budget in case line item expenses exceed plan?
Incorporate what management prefers. At the end of the day, event planners must present their recommendations to their internal client and obtain approvals. The only question to ask is:
Will the management team approve my recommendation(s)? If not, go back up to step 2.