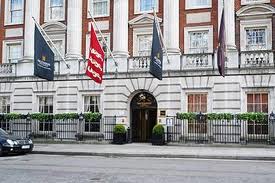 London has its own gravity. The best businesses, most highly educated graduates and skilled personnel are sucked into its dizzying spin. Despite the proliferation of the Internet, improvements in mobile communications and video conferencing, the need for face-to-face communication and interaction has actually grown in recent years. People need to meet and interact to create ideas and it is these ideas that drive businesses forward.
Therefore, holding meetings and conferences in London are vital ways to maintain creativity in your business. They can also be used for education and to thank your workforce for all of the hard work that they have already contributed. Being such a global player London has a massive collection of conference venues, from grand estates to intimate office spaces that cater to every budget and style.
Millennium Hotels has a great range of conference venues and the main advantage with organizing a conference in a hotel is your employees and conference attendees have a place to stay on site — there can be no excuse for late appearances or missed appointments. Additionally, conference venues from Millennium Hotels are located in some of the most prestigious parts of London with excellent transport links and London's leading sites right on the doorstep.
With Millennium Hotels as an example, here are some top tips for picking a conference venue.
Location
The venue needs to have easy access to both national and international transport connections. Don't just base this on tube stops; no business person has time to sit on the tube for 45 minutes and make numerous connections during peak times with a suitcase in tow. Look for locations near mainline stations and main arterial roads with access to airports and intercity motorways.
Entertainment
The conference is only part of the package. Going to a conference shouldn't be all work, no play. Engaging, listening and brain storming requires lots of brainpower and at the end of a hard day employees and conference attendees will need to switch off a little. Conference venues in the vicinity of lively bars, restaurants, cinemas, museums and galleries offer plenty of light relief, plus many business deals actually go down outside of the office these days. Check out the Visit London website for inspiration. Golf courses and tennis and squash courts are just as important business locations as the top-floor office.
Food
You may be catering to people from all over the world, so make sure there is food from all corners of the globe. A well-fed conference group will be far more productive and much happier, so you'll get much better feedback and re-bookings for next quarter's event.
Contributed by Millennium Hotels.