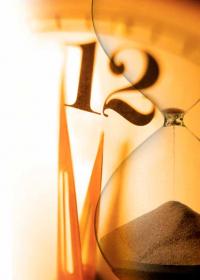 February is filled with community activities, festivals, awards shows and more. If you're searching for a full year calendar, check out our 2012 calendar of holidays and international events. If you are searching for important February 2012 calendar items, consider the following:
February 2012 Holidays and Events
Black History Month (USA)
February 5 (Sunday), Constitution Day (Mexico)
February 5 (Sunday), Super Bowl XLVI (Indianapolis, IN, USA)
February 9 (Thursday), Berlin International Film Festival (through February 19)
February 12 (Sunday), Lincoln's Birthday (USA)
February 12 (Sunday), British Academy of Film and Television Arts (BAFTA) Awards (UK)
>> check out our profile, Traveling to London
February 14 (Tuesday), Valentine's Day
February 20 (Monday), Presidents Day (Washington's Birthday observed, USA)
February 21 (Tuesday), Mardi Gras (New Orleans, LA, USA)
February 22 (Wednesday), Ash Wednesday
February 26 (Sunday), Daytona 500
February 26 (Sunday), Academy Awards
If you're considering an event registration system to handle your invitations and conference planning needs, perhaps you'll be interested in our review 8 popular online event registration systems.
If you know about other important February 2012 holidays and events, please post a comments about them here. We're interested in sharing more details about holidays around the world as well as major conferences, festivals and other events your your city! Thank you.