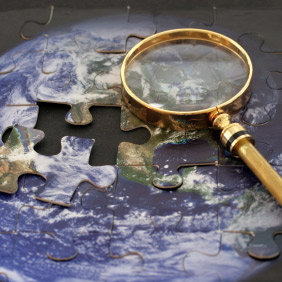 Many people are often stumped about what event theme to select for their meetings. When this happens, it may be useful to generate event themes and ideas based on major events that may be held elsewhere. Just because you can't bring your guests to the actual event in person because it may be held out of town or in a completely different country, this doesn't mean that theme should be off limits. Instead, recreate the atmosphere or theme of the major event itself, and invite attendees to celebrate the occasion in your own city.
The calendar is filled with major sporting events, awards ceremonies and other milestone programs throughout the year that are held in very specific venues. Consider just a few:
The idea is that while many people would love to attend any of these events in person as part of a business travel program, the next best thing may be to recreate the atmosphere of the event and invite your guests to help celebrate the occasion.
Selecting a Great Event Venue
First, try to choose a venue that may already have some element of the actual event itself. For example, consider hosting a Superbowl party in the private rooms of a popular sports entertainment venue (e.g., ESPN Zone or Dave and Busters). Or, perhaps you may consider turning a hotel ballroom into a giant living room to watch one of the NCAA Final Four games.
Selecting the Right Menu
After narrowing the event venue, the food and beverage should match the theme and atmosphere of the event being celebrated.
Consider the Monaco Grand Prix. Let's say that you've chosen a luxury casino hotel as the venue for your event. Perhaps the menu should reflect French Mediterranean cuisine and champagne cocktails.
Providing the Right Gifts
Never leave your guests walk away empty handed. That means you should provide gifts to your guests that are related to the program itself. At the very least, every guest must receive some sort of individual gift. And it's even nicer to offer raffle prizes of higher value.
The point is that you should choose gifts that relate to the theme itself.
For example, you've decided to host a Kentucky Derby event in the private banquet room at a local horse track (never at an off-track betting only venue). Your signature drink may be a mint julep, and everyone may be offered bourbon balls (bourbon filled chocolate).
Other Derby ideas may include offering your guests official Derby merchandise, such as apparel or some other collectible item. Or, raffle off tickets to the track where the event itself is being hosted so that guests may return there at a future time for themselves. It may also be nice to provide or raffle merchandise of your own.
Incorporate Themes into Event Communications
The final step in planning for your themed event will be to incorporate the concept of the third party event into your event communications. It's important to make sure your guests understand that you are taking every step to let them know that the invitation is about inviting them to a themed event that is relevant to their message.
The right invitation will also provide guests with an idea as to what they should wear to support their host's team (apparel, colors, etc.).