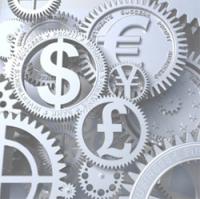 Business travelers have already noticed that rates have jumped for travel within North America in 2010: domestic air fares up 39% for business class and 21% for economy. This trend will continue in 2011, but at a lower pace, according to an American Express Business Travel report.
Hotel rates are also expected to increase between 1-6% in 2011, but some markets are expected to rise above 10%.
And these projections don't include the new charges that were established – mostly by airlines – for "ancillary" services, such as meals, baggage, seat selection and other similar items.
The Asia Pacific region is considered the biggest growth market in business travel, and it's worth noting that most eyes should be focused on China.
It's projected that China business travel will grow by double digits in 2011 and add nearly $130 billion in new spend by 2014. Rates will be going up along with occupancy there as businesses look for ways to capitalize on its growth.
The bottom line is that the favorable pricing from the last two years is about to end, effectively bringing prices back to pre-recession levels.
According to American Express Business Travel (October 2010):
Global — 2011 Forecast

Region

Airfares

Hotel Rates

Domestic/Short-Haul (Economy Class)

International/ Long-Haul (Business Class)

Mid-Range

Upper-Range

North America 

2% to 6%

3% to 7%

1% to 5%

2% to 6%

Europe/Middle East 

4% to 9%

5% to 9%

1% to 6%

2% to 6%

Latin America 

3% to 7%

3% to 8%

1% to 5%

2% to 6%

Asia-Pacific 

3% to 8%

5% to 10%

5% to 10%

5% to 10%